REVIVING THE COMMUNITY BY INTRODUCING A MODERN TOUCH INSPIRED BY URBAN TRADITIONS
Welcome to Nahid Kennedy, the newest vibrant community by Nahid Corp.
Located at 615 Kennedy Rd., Nahid Kennedy is ideally situated in an evolving neighbourhood, just north of the beautiful Scarborough Bluffs. This 10-storey project offers a wide selection of units of various sizes and layouts suitable for any lifestyle and is equipped with fantastic amenities. Suites range from one-bedroom units to family-friendly three bedrooms units. Whether you live on your own or with a growing family, Nahid Kennedy is an ideal residence for everyone.
STEPS AWAY FROM EVERYTHING
Nahid Kennedy is situated in one of Toronto's most desirable suburbs and diverse cultural communities, central to major transit, shopping, and entertainment. Just 10 minutes away from Nahid Kennedy you will find yourself at Scarborough Bluffs, with views of the city's most breathtaking waterfront, ample picnic space and beach access. You can also find several parks and walking trails surrounding the project, including Warden Woods and Taylor-Massey Creek.
Better yet, Nahid Kennedy is only a 10-minute walk from both the Scarborough GO Station and Kennedy GO & TTC Station, allowing for convenient access to downtown Toronto or elsewhere in the GTA. Nearby the building you will also discover countless restaurants and neighbourhood cafes of various cuisines, the Scarborough Town Centre, and the Toronto Zoo. The convenient location of this project offers a fantastic investment opportunity for those who like to be apart of a rapidly evolving neighbourhood.
With a notable transit score of 92 out of 100, Nahid Kennedy makes it easier to live outside of the city core while still having convenient access to downtown Toronto or anywhere throughout the GTA. The building is located:
0.8 km from Line 2 & Line 3 at Kennedy TTC Station
0.9 km from Kennedy GO Station
1.2 km from Scarborough GO Station
Less than 0.8km from 4 different TTC bus lines, including a bus stop accessing Line 113, located directly in front of the building
Nahid Kennedy is also central to major highways including the Don Valley Parkway, Highway 401 & Kingston Rd, making it easier for residents who regularly commute by car.
Nahid Kennedy is also central to major highways including the Don Valley Parkway, Highway 401 & Kingston Rd, making it easier for residents who regularly commute by car.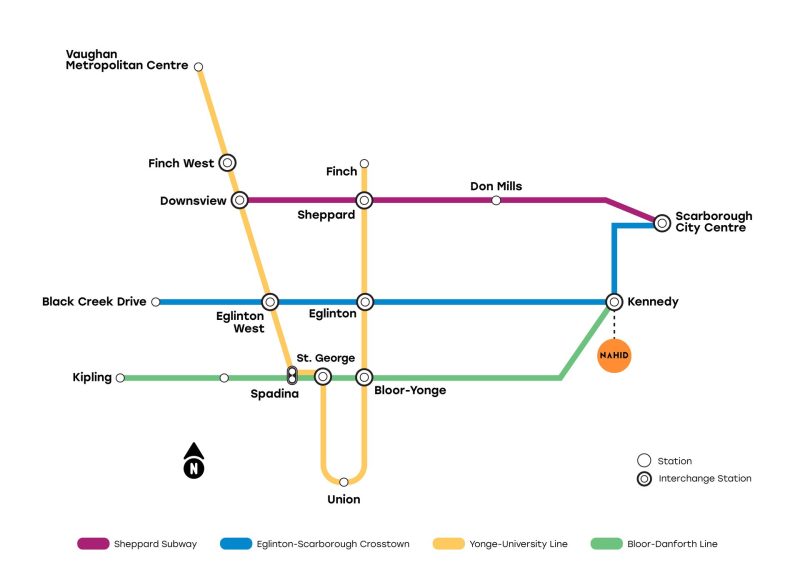 Thoughtfully Designed Amenities
Nahid Kennedy offers a fantastic array of indoor and outdoor amenities suitable for all types of lifestyles.
The Nahid Smart provides convenient, safe contactless entry to the building, suite and building amenity areas. In addition, you'll have the ability to remotely control access to your suite entry doors from anywhere in the world – whether you're 2 feet away or 2 thousand miles away.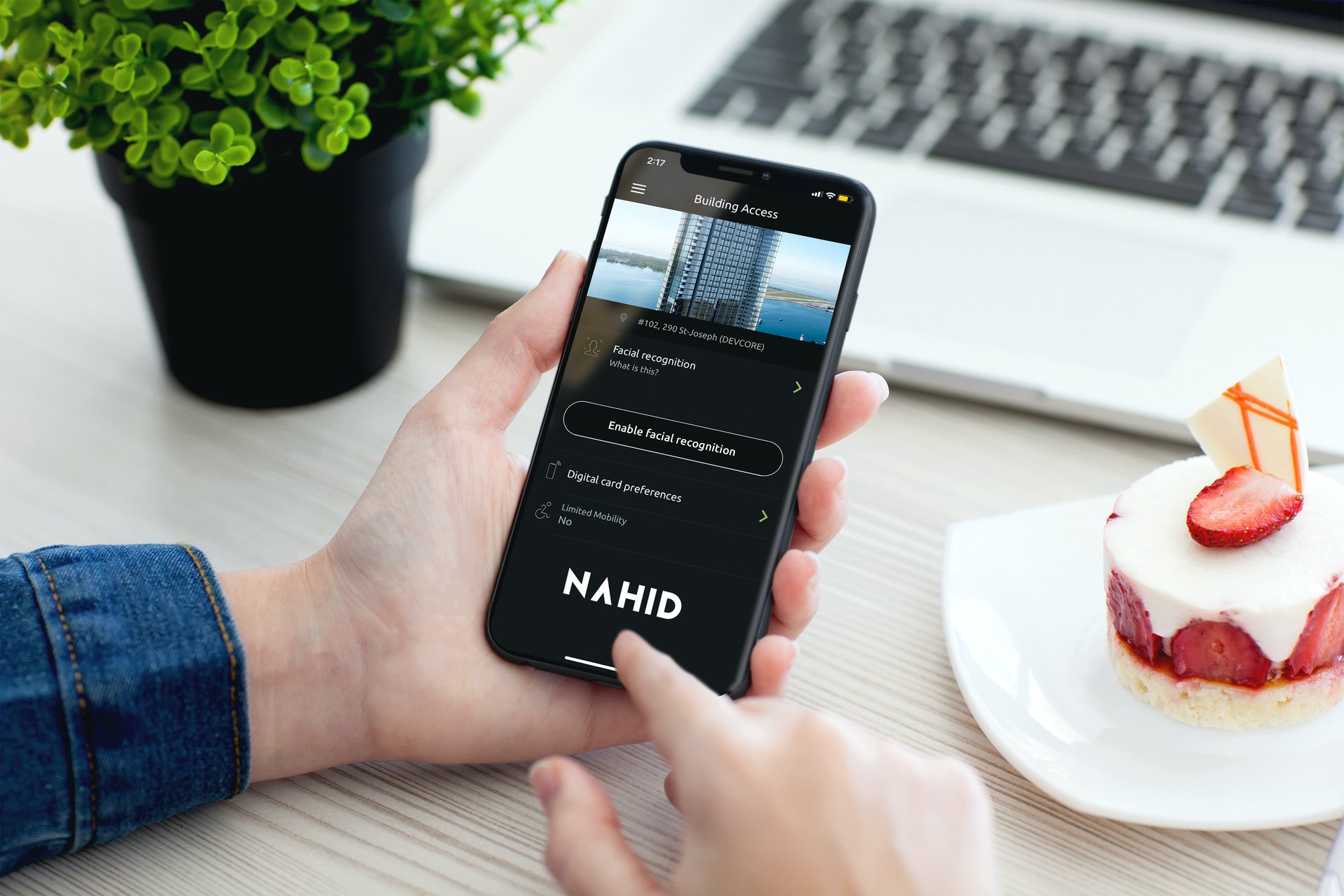 Parcel Delivery Integration
No more missed packages. Parcel Scanning Technology lets couriers safely enter the building simply by scanning the parcel, so you can receive your packages the first time, every time. 
Digital Smartphone Access
Digital key cards embedded within the Resident App provide users with convenient building & door access.
Enhanced Building Security
Concierge integration, pin code access, and access logs for all entry attempts ensures your community and residents remain safe.
Facial Recognition Access
Forgot your keys or phone? No problem. Opting in to Facial Recognition entry lets you enter the building with only a smile.
See who's at the door, before letting them in! 1-way video calling from the Entry system to the Resident App with an option to add video at your suite door.
Connect with other residents and easily access building news.